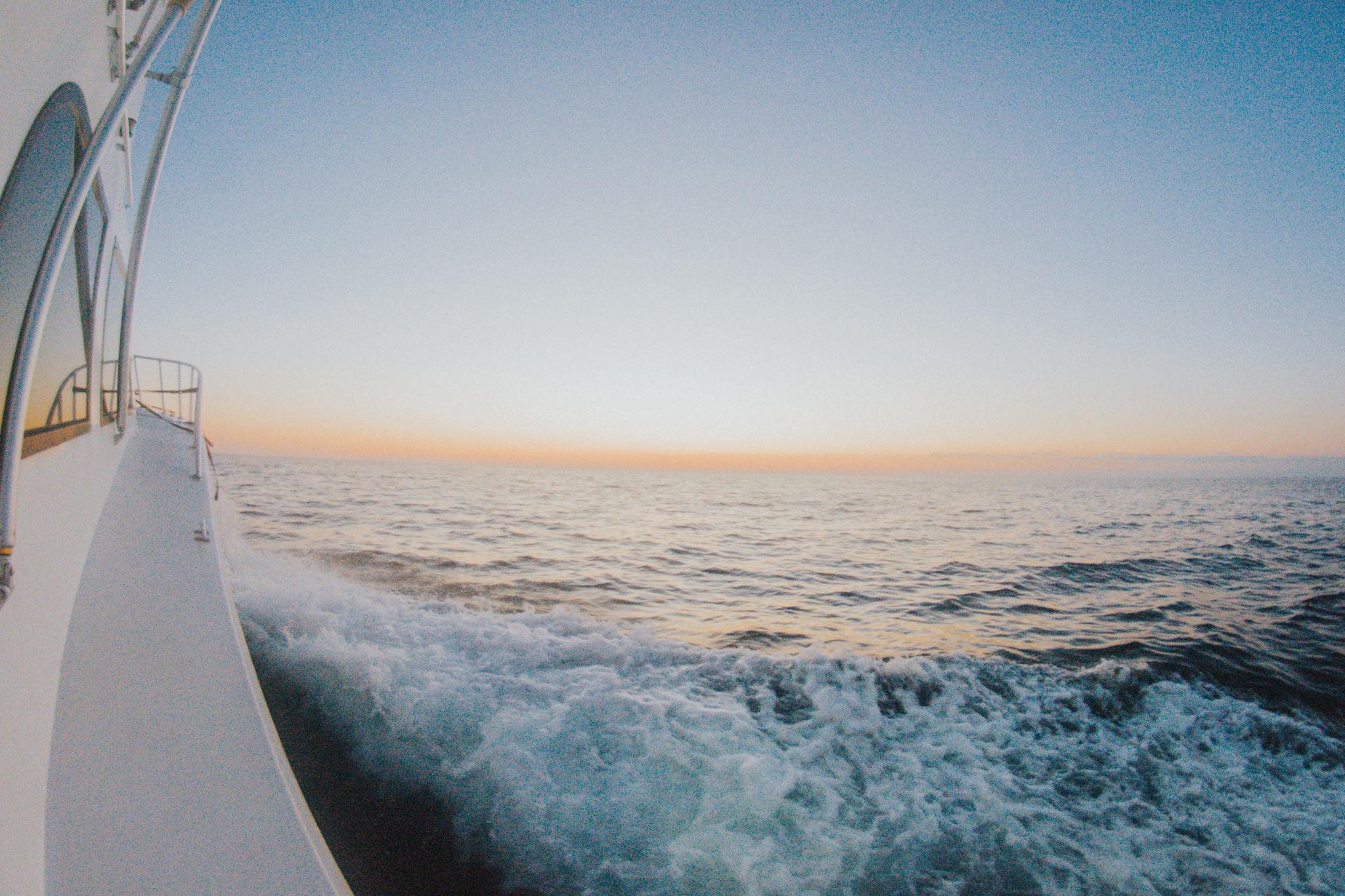 Where is the boat located?
Seawolf Charters is located at captain anderson's marine, alongside the world's most beautiful beaches in Panama City, Florida.

(5550 N Lagoon Dr, Panama City, FL 32408)
Is there a deckhand?
Absolutely! We pride ourselves on having a top notch crew. We will take excellent care of your group : )
Do we tip the deckhand?
The captain and crew give 110% everyday. While not required, a 20% tip is customary.
Do you offer "split trips?
For the comfort of our guests, we only offer single party trips at this time.
How far in advance should I book?
During the Spring/Summer season, we can book up to a year advance. Your best best to guarantee a day on the water is to book early. Availability is first paid, first served. Contact us to inquire about available dates. If we're booked, we have a solid list of recommendations.
Is there a deposit?
Yes. In order to reserve the boat for your trip a 50% deposit is required.
How do we book?
Contact us to verify availability. After you're on the books we'll send over a guide with all the info you need to know!
Methods of payment?
Retainers are made by credit card. Remaining balances can also be on a credit card or we take cash at the boat.
What's the cancellation policy?
If you cancel 14 days or more prior, you receive a full refund minus a 10% booking fee. If you cancel within 7 days, refunds are not permitted. If you do not show up for your reservation, or you cancel within 48 hours, your credit card will be charged the full amount of the trip. If the Captain cancels due to weather or safety concerns you receive a full refund.
What about the weather?
We get it, Florida weather can be a little unpredictable. Rarely do we have to cancel due to weather. The safety of our passengers is our top priority, so we check the weather meticulously. The Captain will make a determination if conditions are unsafe.
How early should we arrive?
The Seawolf makes multiple fishing trips a day, in order to allow everyone time to offload and get photos, we ask that you not arrive more than 15 minutes early to your scheduled departure time. With that being said, we love when you're on time. If you are late, that time is deducted from your fishing time.
How many people can I bring?
For the comfort of our passengers, we allow up to 6 people on board. That number applies to ALL persons on board, no matter the age. We play by the rules set forth by the US Coast Guard.
What do I need to bring?
All you need to bring are your favorite essentials. Food, Drinks, Camera, Sunscreen, dramamine, and a light jacket are all good things to pack.
We provide the boat, ice, dead bait, gear/tackle, deckhand, fishing licenses, safety gear, and over 10 years experience.
Do we need to bring our own fishing gear?
No way! We've got your back, all necessary gear (with spares) are already on board. However, we allow you to bring any reasonable gear you'd like. please note that braided fishing line is not permitted on board.
Can we bring alcohol?
Only if you share!
Kidding, you can enjoy a beverage but drunkenness is not tolerated.
Do I need a fishing license?
We have everything you need on board with the exception of food and drink.
Do we pay for live bait?
You can absolutely upgrade to live bait on bottom fishing trips. Usually, $20-30 will get plenty. While not required, it is recommended.
Does the boat have an A/C?
Our AC pumps air straight form Antarctica. There's also a heater but we've never actually used it.
Is there a restroom?
Definitely. And unless someone in your party gets out of control it'll stay clean.