Target: Red Snapper, Grouper, BBs, Mermaids…
8-12 hour bottom fishing trips consist of riding out to the best fishing spots and targeting delicious trophies.
Season dates and catch limits vary, contact us for the latest information.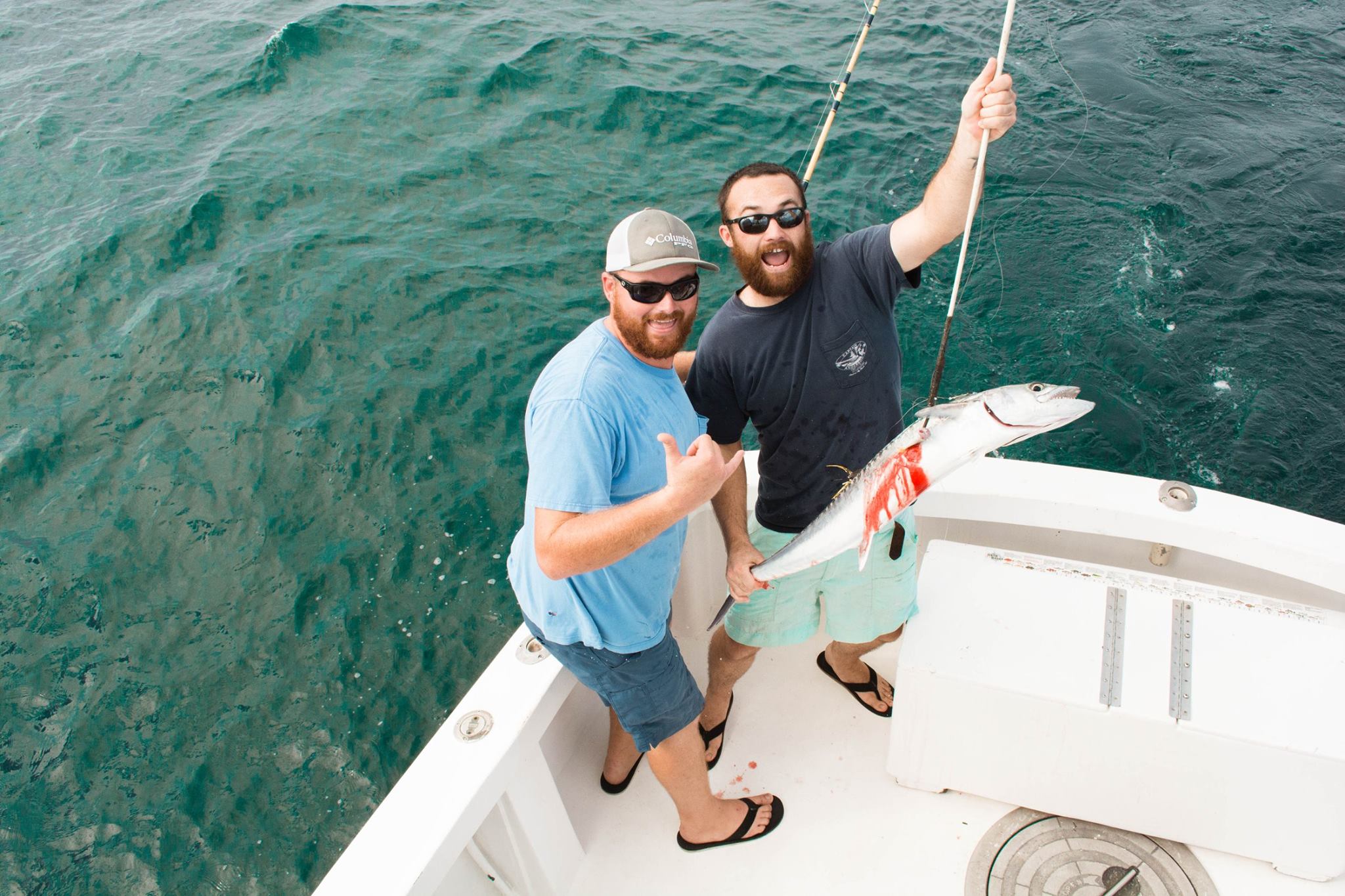 "Well, Dale, they are
what's called a trophy fish…" Kidding ; )
Trolling for King and Spanish Mackerel is one of our favorite past times. A more relaxed vibe, it's perfect for families with kids or those that aren't quite ready to commit to a full day on the water.